Since the beginning of the century, New York City has been at the forefront of fashion trends. Home to some of the world's top designers, NYC is constantly introducing new looks that catch on and spread across the globe. This season is no exception, with various styles emerging from the city that are sure to dominate runways and sidewalks alike. Here are a few of our favorites!
Style trends according to new yorkers
Oversized coats
This winter, keep warm and stylish by donning an oversized coat. This trend was all over the runway, with designers like Marc Jacobs and Oscar de la Renta sending models down the catwalk in voluminous outerwear. And it's not just for the ladies – men can get in on the action, too.
Bold prints
Gone are the days of simple, understated patterns. This season, it's all about making a statement with your clothes, and there's no better way to do that than with a bold print. Everything goes from leopard spots to floral designs – just make sure your outfit doesn't overwhelm you.
Colorful fur
Fur has long been a staple of winter fashion, but this year, it's all about injecting some color into your wardrobe. Brightly-hued fur coats and accessories are popping up all over the city, adding a touch of fun and playfulness to cold-weather dressing.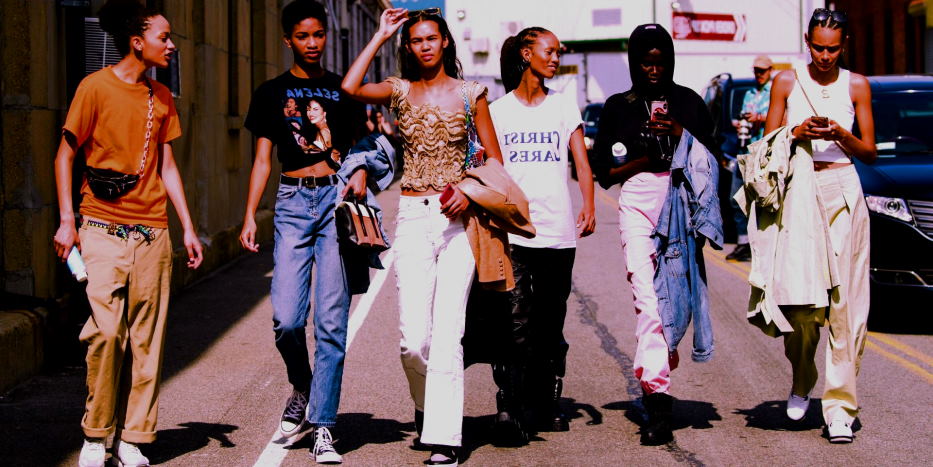 Sheer layers
Sheer fabrics were all the rage on the spring/summer runways, and they continue to be popular this season. Try layering a sheer top or dress over a long-sleeved tee or turtleneck to stay warm while still showing a little skin.
Bright monochrome
Head-to-toe color is always risky, but it can be incredibly chic when done right. This season, more and more people are boldly going monochrome, pairing items in complementary or clashing hues for a look that's eye-catching and unique.
Maxi skirts
The maxi skirt is a perennial summer favorite but also a great choice for winter. Pair your skirt with a chunky sweater or jacket and some knee-high boots to make this trend work for the colder months.
Bustiers and corsets
The lingerie-as-outerwear trend is showing no signs of slowing down, with bustiers and corsets appearing on the runways of Oscar de la Renta, Givenchy, and Marc Jacobs. To avoid looking too risque, balance a sexy top with a more modest bottom – think a pencil skirt or wide-leg pants.
Metallics
Sparkling silver and gold are always popular during the holiday season, but they're also big for everyday wear this year. Designers like DVF and Tory Burch have been sending models down the runway in shimmering dresses, tops, and even pants – so don't be afraid to shine bright all season long.
Velvet
This luxurious fabric is having a moment, thanks to its rich texture and elegant appearance. It's the perfect material for holiday parties and other formal occasions but can also be dressed down for a more casual look. No matter how you wear it, velvet is sure to turn heads.
These are just a few of the latest fashion trends from New York City this season.
Outfit ideas from the streets of NYC
Dressed-up comfort
One of the best things about fashion is that it's constantly evolving, and there are always new trends to try. This season, one of the biggest trends is dressed-up comfort. That means taking your favorite comfort items – like sweatshirts and yoga pants – and dressing them up with fancier pieces. So don't be afraid to experiment with your style and mix and match different pieces to create a look that's all your own.
Menswear-inspired looks
Androgynous dressing is always in style, but it's especially popular this season. So take inspiration from the ladies of New York City and put together a menswear-inspired outfit of your own. Start with a tailored blazer or coat, add some well-fitting pants and finish off with a pair of loafers or brogues.
Fur coats
As we mentioned before, fur is big this season – and there's no better place to show off your new coat than on the streets of New York. So whether you go for a traditional style or something more colorful, make sure your fur coat is the star of your outfit.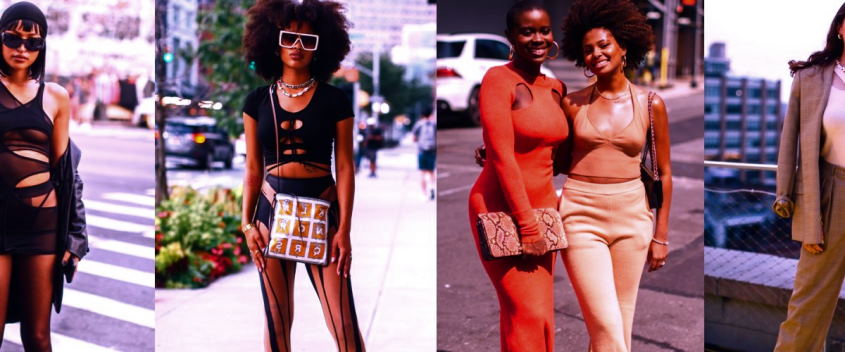 Vests
Vests are a great way to add an extra layer of warmth without sacrificing style. They come in all different colors and styles, so you can easily find one that fits your aesthetic. Pair your vest with a lighter-weight top or jacket to keep your look from getting too bulky.
Turtlenecks
A turtleneck is a perfect way to keep warm without looking like you're trying too hard. This season, there are many different takes on the classic turtleneck, from chunky sweaters to form-fitting tops. No matter what style you choose, make sure it fits well and flatters your figure.
Wide-Leg trousers
For a leg-lengthening look, try a pair of wide-leg trousers. This season, they're available in everything from denim to velvet, so you can find a perfect pair for any occasion. Just make sure your top isn't too short, or you'll risk looking like you're wearing a costume.
Swimwear and bras as tops
This trend is popping up all over the place, from the runways of Fashion Week to the streets of New York. To get the look, start with a swimsuit or bra top that fits well and has interesting details. Then add some high-waisted pants or a skirt to balance out the proportions.
Crocs on platform heels
It is a trend that's definitely not for everyone, but we have to give props to the ladies who are brave enough to rock it. If you're daring, pair your Crocs with a pair of platform heels for a look that will turn heads. Make sure you don't try this one at home – it's best left to the professionals.
Bold jewelry
With New York being the world's fashion capital, it's no surprise that bold jewelry is a big trend. So don't be afraid to pile on the rings, bracelets, and necklaces – the more, the better.
These are just a few of the latest fashion trends from New York City this season. Whether you're looking for something to wear to a holiday party or just want to stay up-to-date on the latest styles, these trends are sure to inspire you. So get out there and start exploring the style of the city that never sleeps.